Chiropractor Michael Daley D.C.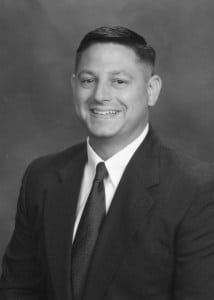 Dr. Michael Daley is proud to serve Barberton and provide natural alternative care for his community. Dr. Daley was born and raised in Hartville, Ohio, where he graduated from St. Thomas Aquinas High School.
He is a proud alumnus of the University of Akron. Dr. Daley then attended Parker College of Chiropractic in Dallas, Texas, where he received a Doctorate in Chiropractic.
PROFESSIONAL ASSOCIATIONS & COMMUNITY OUTREACH
Dr. Daley is the Official Chiropractor of Barberton Athletics. He is the official Team Chiropractic Physician to the Barberton "Magics" High School Football Team, and Akron Racers, Akron's Premier Women's Pro Softball Team. Dr. Daley treats many collegiate athletes from the University of Akron and other surrounding colleges as well as professional athlete's associated with the United States National Team, PGA and NFL. Dr. Daley has been a Chiropractic Physician volunteer for the "Special Olympics" helping those athletes in Summit, Stark, and surrounding County's since 2005. Dr. Daley participates in the "Polar Bear Jump" every year to help raise money for such organizations as; the Akron/Canton Food Bank, Stewarts Caring Place, and the American Heart Association. Dr. Daley is heavily involved in community outreach programs educating the importance of health and chiropractic awareness through talks and screenings.
Dr. Daley is proud to be associated with "Project Patriot" and "Wounded Warrior" where our office provides chiropractic care to all Active Military, their family members, Wounded Veterans, and Gold Star Dependents at no cost to better serve those brave men and women who have served our great country.
Dr. Daley has been voted Beacon's Best 1st place for 2017.
OFFICE HOURS
---
Monday
8:00am - 12:00pm
2:00pm - 6:00pm
---
Tuesday
8:00am - 12:00pm
2:00pm - 5:00pm
---
Wednesday
8:00am - 12:00pm
2:00pm - 6:00pm
---
Thursday
8:00am - 12:00pm
---
Friday
8:00am - 12:00pm
2:00pm - 5:00pm
---
Saturday
Closed